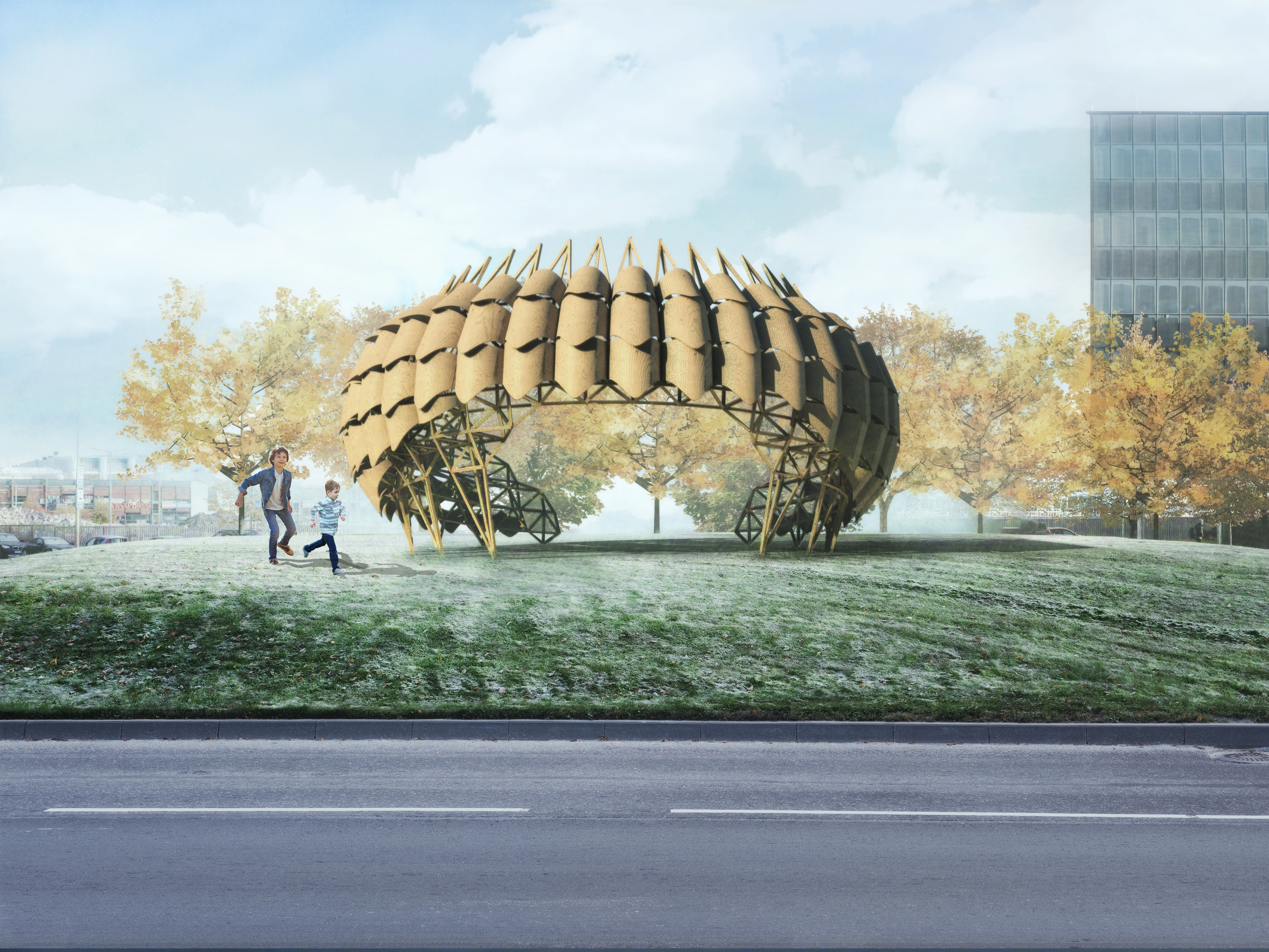 COMPETITION:
Tallin Architecture Biennale, Installation Competition
AWARD : Finalists
YEAR: 2019
As we face dwindling resources and increasing demands for housing, in an industry with lagging productivity; architects find
themselves desperately in need for new methods of design and construction. Architecture is the common matter that stands at the intersection of these demands. We see the historical definition of common matter through the primitive hut, defined as the creation of the dwelling through current material systems, and their fabrication. Local and vernacular materials create adaptable tectonic systems and are put together through an intuitive, in situ, collaborative fabrication and assembly process. Thus, the primitive way of dwelling space always includes direct engagement of general public in the design and making process. The proposal would showcase the potential of lightweight wood construction through bespoke advanced fabrication systems, which enable sustainable and efficient design. Through a live showcase during the biennale we aim to show the potential of democratizing and demystifying the use of these technologies.
The toroidal structure of our proposal reveals its material and fabrication process gradually as it is approached by visitors. The outside reads as a solid, bubbly structure, only revealing itself as you go inside, into a densely populated curved timber lattice. Here, visitors witness and participate in a cutting edge robotic fabrication process. During the day, the pavilion appears solid, but at night it will be lit from inside, and the thinness of the panels will allow a certain glow of light to go through them - acting as an urban lamp.