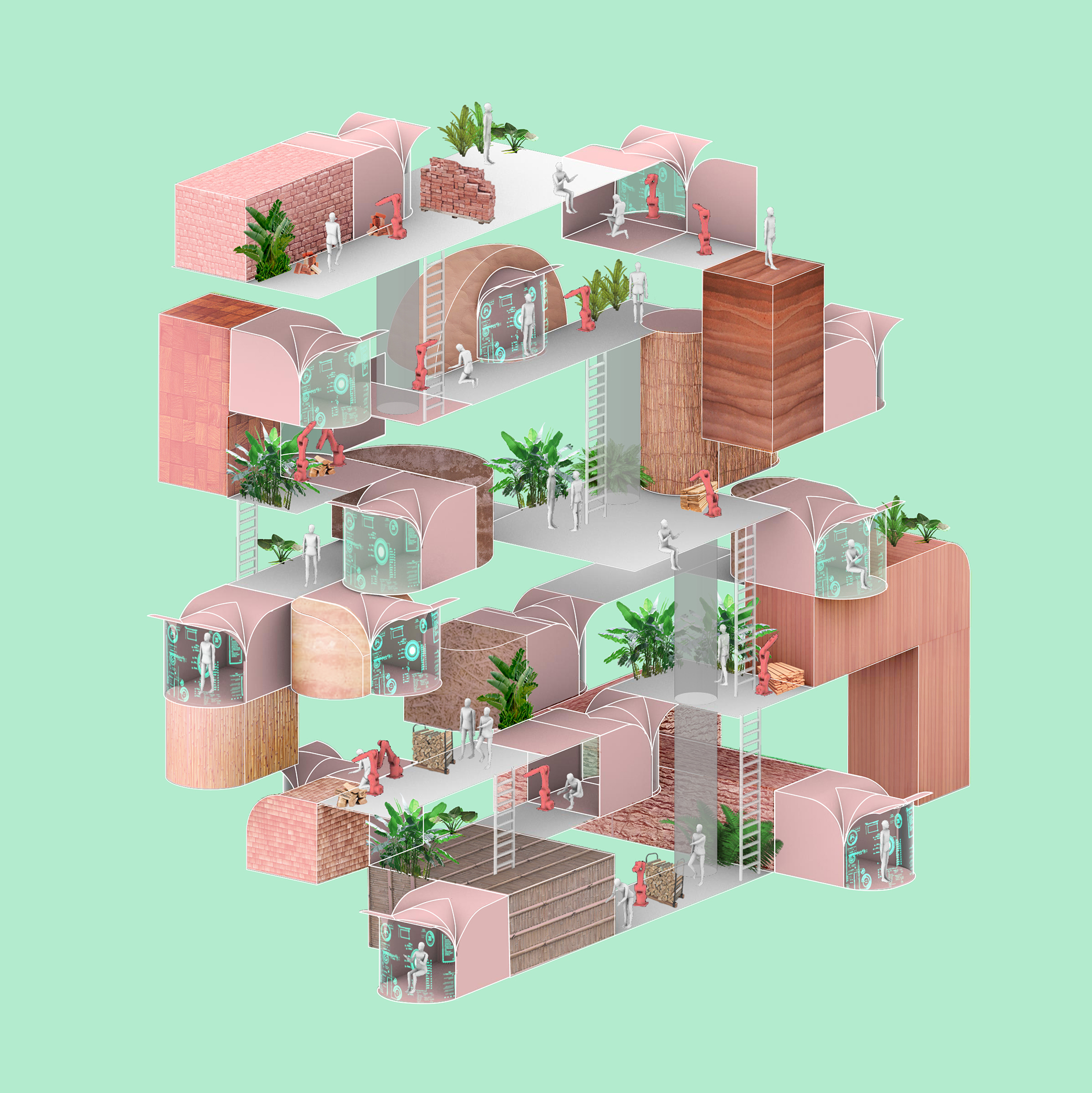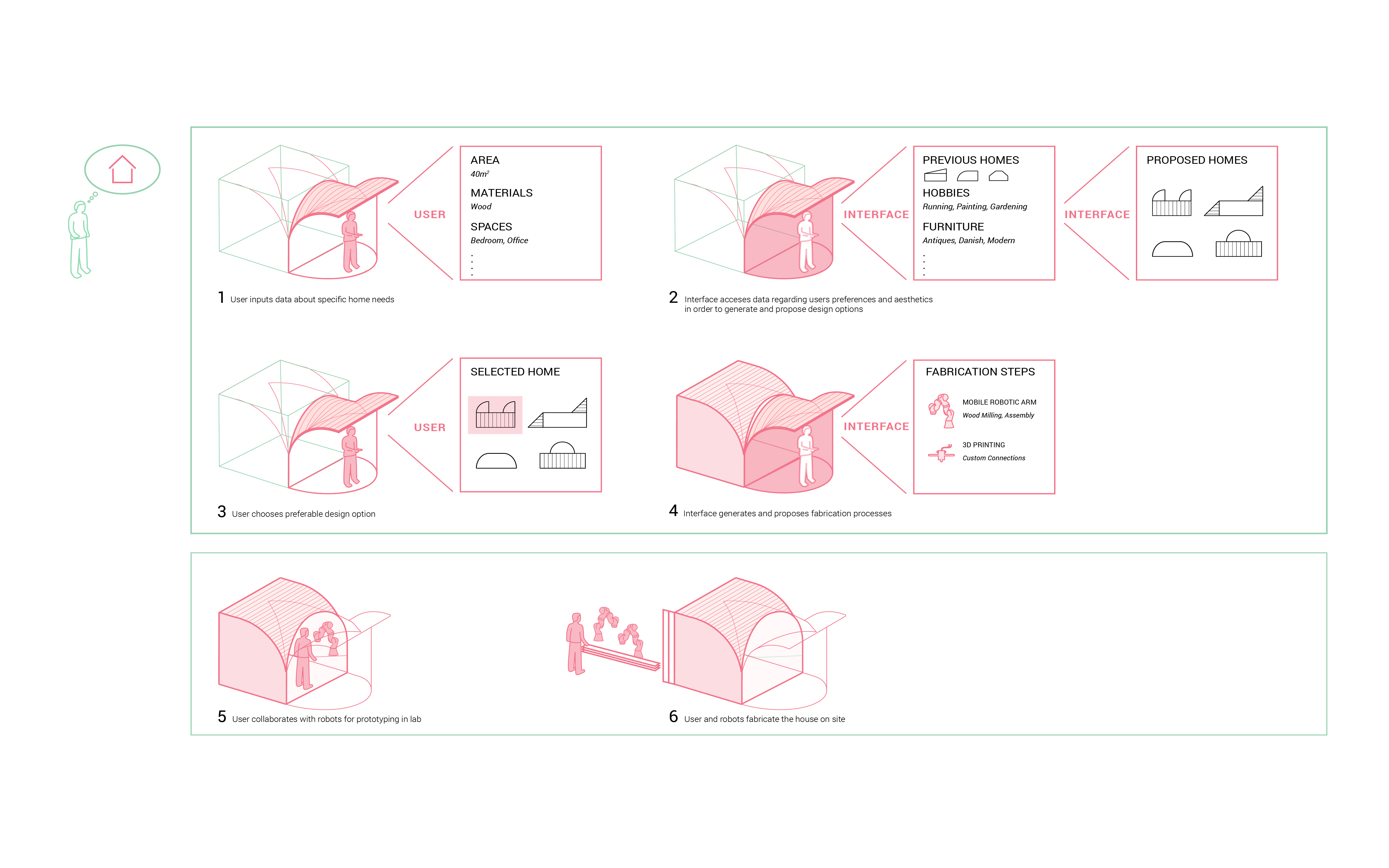 COMPETITION: Dezeen x MINI Living Future Urban Home Competition
AWARD:
Finalists
YEAR: 2018
In the history of architecture, from Da Vinci's Vitruvius Man to Le Corbusier's Modulor Man, people have been identified based on their physical dimensions. This has led to a universal person that needs a universal home. This home has been shrinking in order to adapt to housing crises, climate change and economic decline. Thus, it has ended up being a minimum neutral box that is supposed to fit the needs of every person.
Today, more than ever, our societies acknowledge that each person is unique and has their own character, aesthetics and needs. At the same time, cutting edge technologies, such as AI and machine learning, have come closer to the people and are able to connect with each individual personally. In addition, robotic fabrication processes allow people to collaborate with machines in order to build their personal designs. How can we use these technologies in order to achieve a human- centered, sustainable housing system?
The future urban home should provide a dignified space for each person, which expresses their individual identities and needs, by offering personalized design solutions. We call these homes, personalized creative capsules. These capsules provide the space and facilities to help people design and fabricate their own homes. Although they have a very small footprint they have the potential to expand and adapt to people's needs. A projected interface uses machine learning to understand people's taste and preferences and proposes design solutions for their needs. A fabrication space is equipped with robots that prototype the chosen design and fabricate the new home on site as an extension of the capsule.
This way, every person ends up with a unique personalized home. These homes create vibrant, adaptable neighborhoods that are part of a different urban future. An urban future that uses technology to enhance human creativity and makes everyone feel at home.