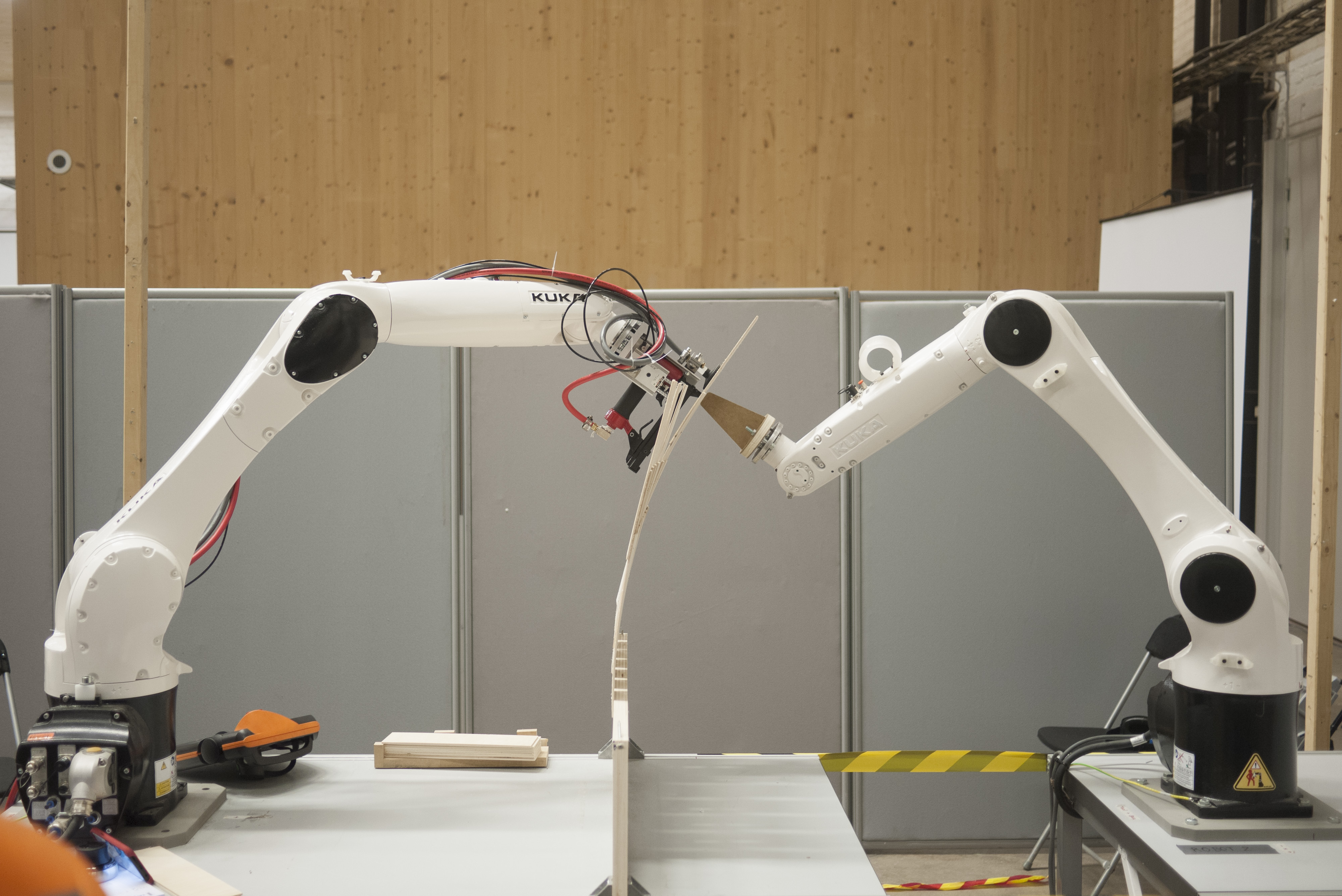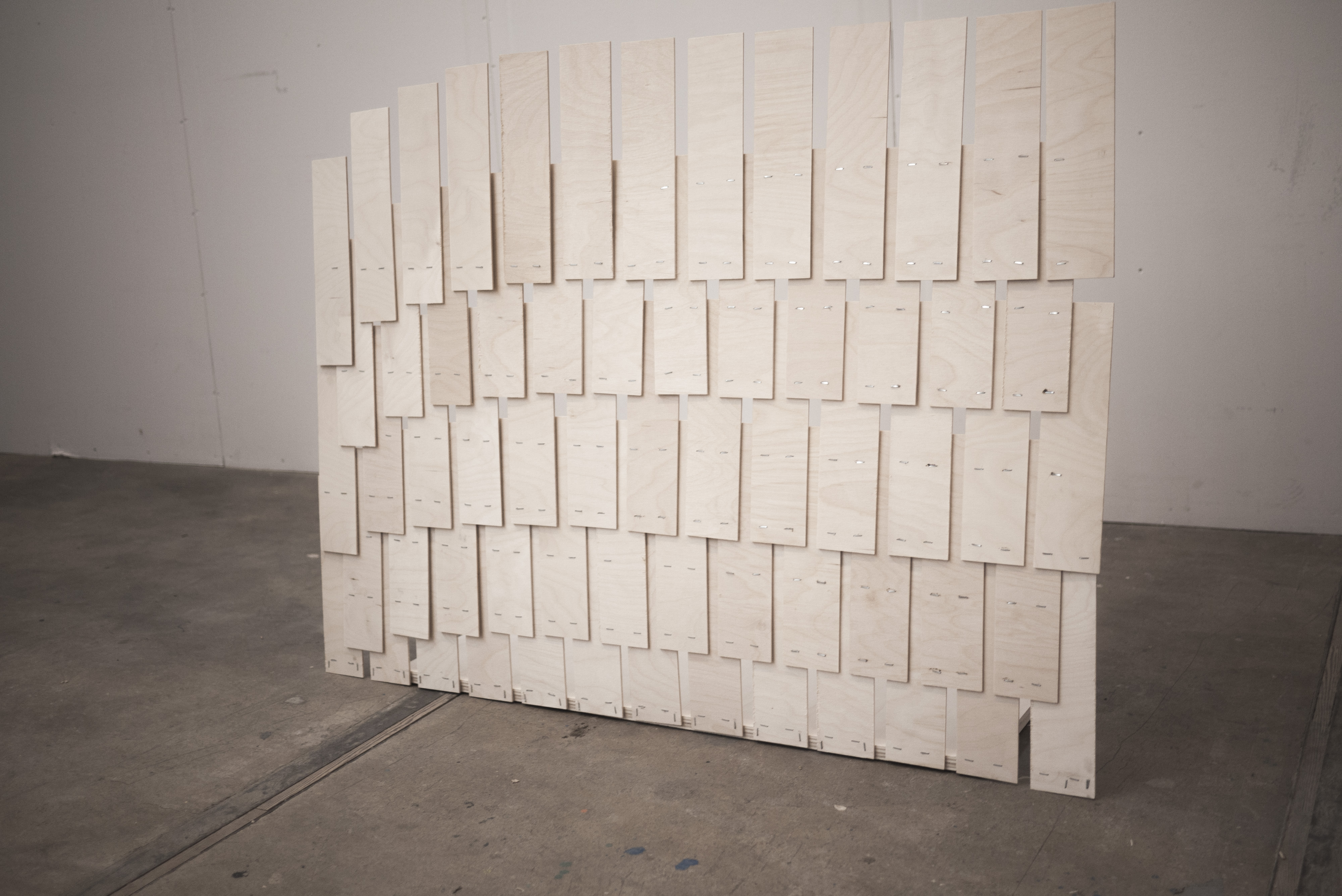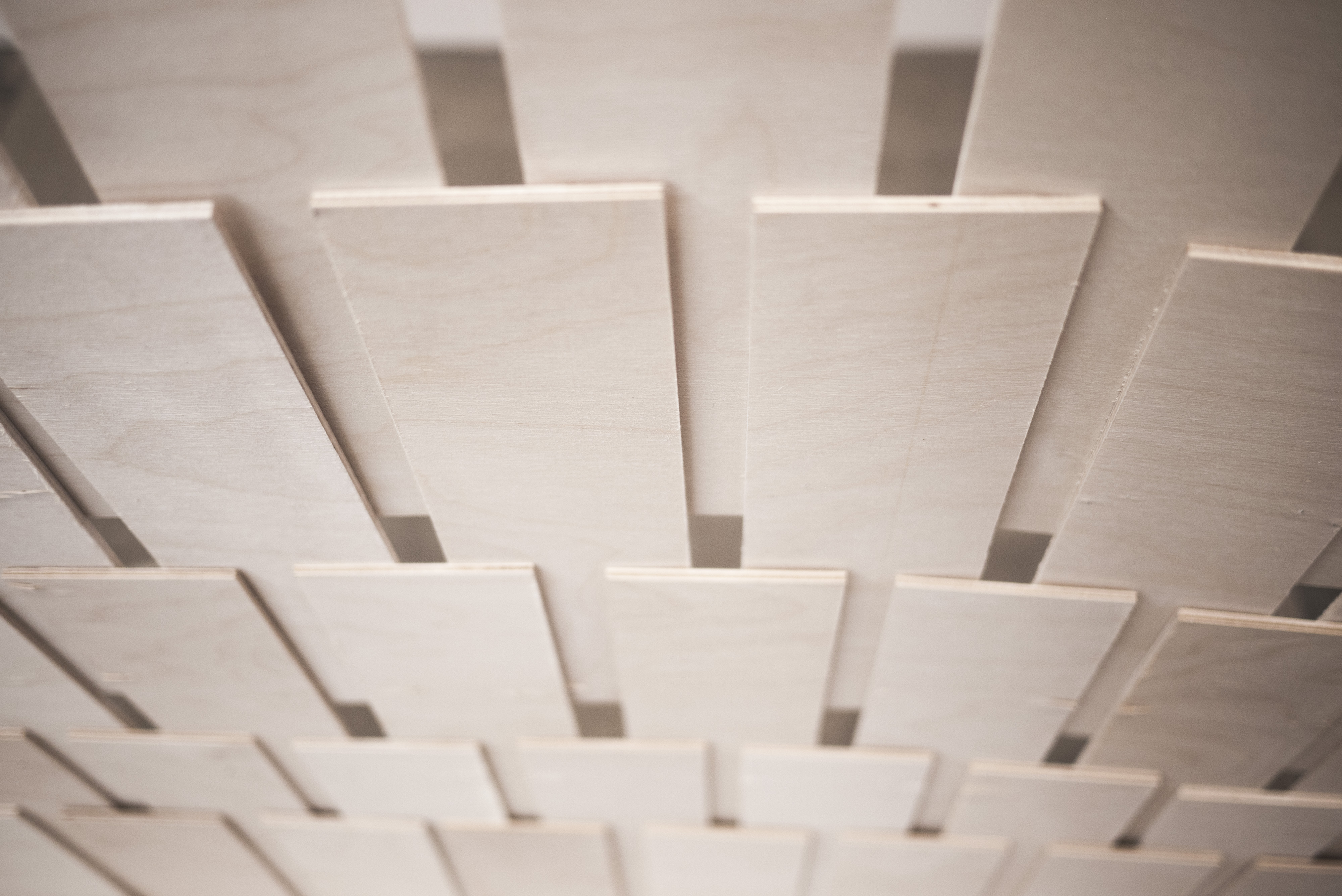 HOST: AAG 2018, Chalmers University
SPONSOR: SHoP Architects
LEADERS: Erik Martinez, Kyriaki Goti


The objective of the workshop is to explore the potential of robotic technology to assemble lightweight wooden structures without scaffolding, through a collaborative workflow between robots and builder with an integration of material properties and construction sequences. We constructed a small prototype with two Kuka Agilus KR10 sixx robots using
wood shingles of the same dimensions assembled in an additive manner. Shingles are nailed together with a staple gun effector.