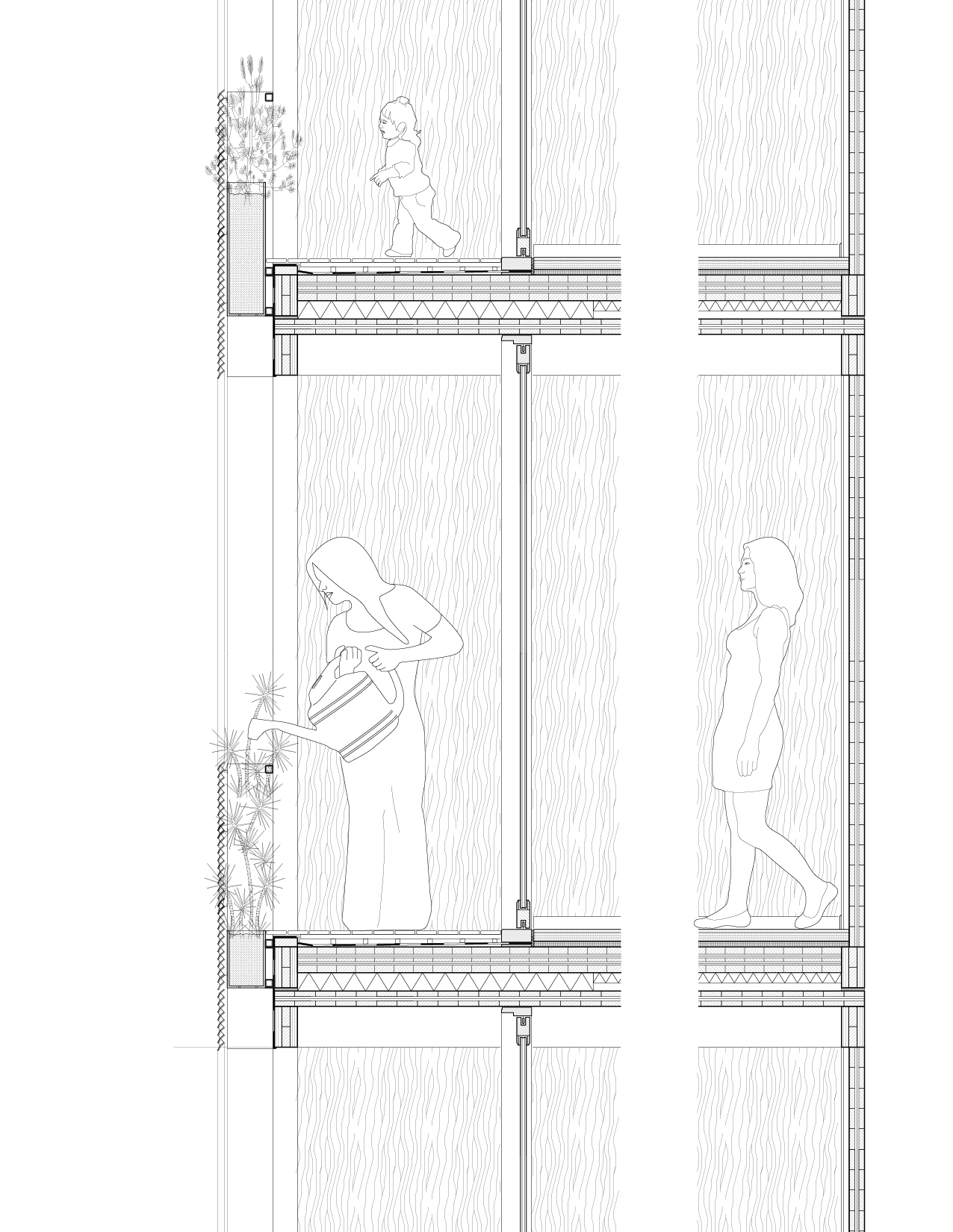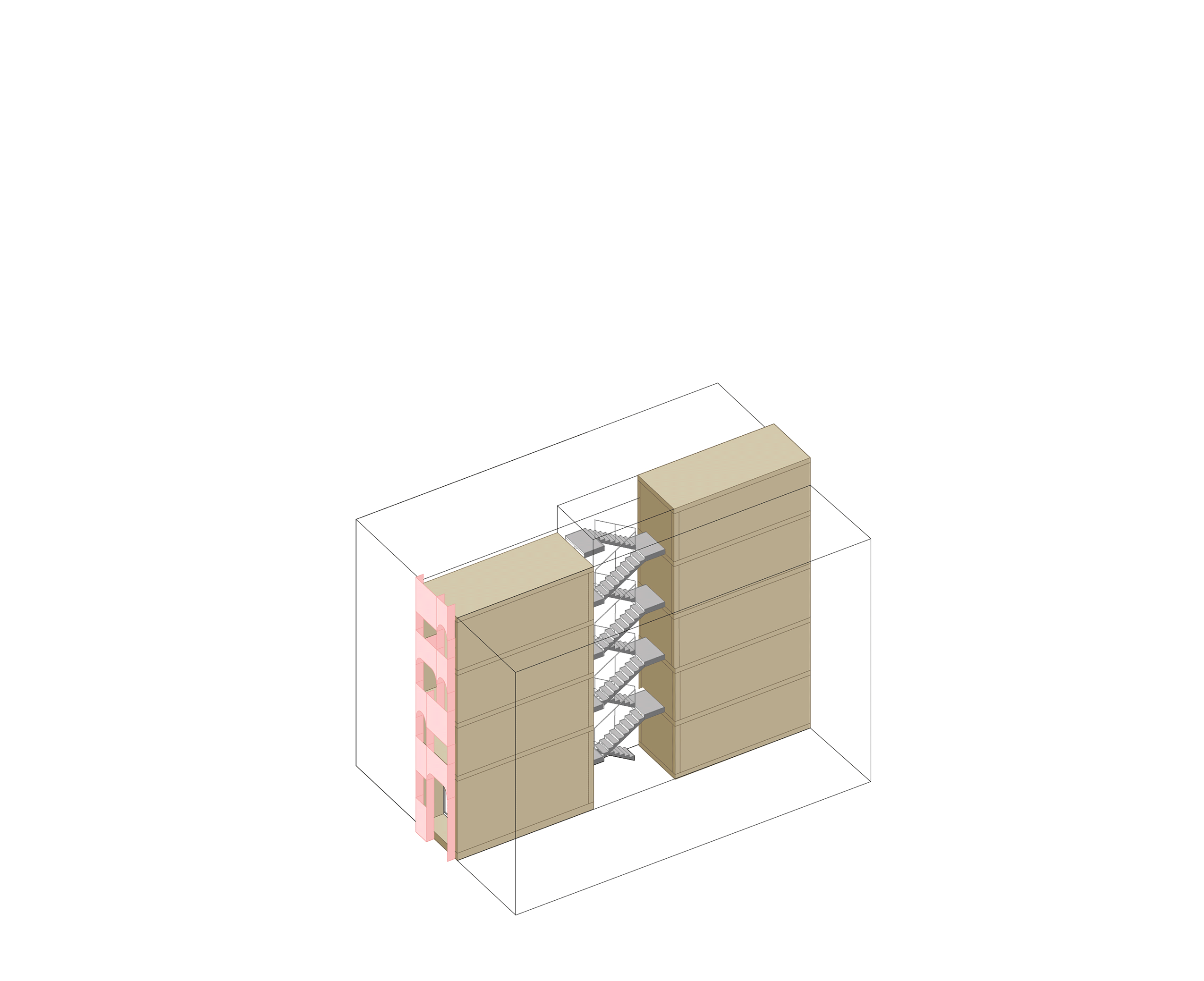 COMPETITION: BIG IDEAS FOR SMALL LOTS

YEAR: 2019
IN COLLABORATION WITH: ELSA PONCE
PHOTOGRAPHY: NICOLAS LEMERY NANTEL

This project is a low-cost sustainable solution that takes advantage of new technological advances to create an adaptable building system that celebrates residents' diversity while providing a dignified solution to their needs. The building consists of identical prefabricated cross laminated timber (CLT) modules which are easy to fabricate, transport and assemble on site. Using CLT originating from sustainably managed forests can result in anegative carbon footprint, and provide excellent life-cycle performance. Each module has customizable facade metal panels which relate to the neighborhood by varying in size, shape and color, according to residents' needs and preferences.
The prefab units respect human scale and dignify individuals and families by offering an affordable house that is sustainable, innovative, flexible, and exciting. The stacking approach and the irregular facade, breaks the building's vertical reading into a collective of diverse units that represent different inhabitants. By proposing prefabricated units assembled off site, we aim to improve the economic and logistic dimensions of housing development, and to make small lots a viable and exciting housing opportunity for the city.